Download the flyer for the training HERE!

About
Cities worldwide each face their own challenges according to their social and economic context to improve the quality of public space. But how do we create great streets and places where people want to be? Join our City at Eye Level Training and learn how to improve cities, streets and places by developing a people-centred approach to placemaking. Learn about analysing places with placemaking games, develop a specific strategy by using the City at Eye Level toolbox and get inspired on how to create great streets and places for and by people.
Are you an urban planner, project manager, designer, developer, investor, citymaker, placemaker, community leader, manager or property owner working to make your city more inclusive, interactive, sustainable or functional on the human-scale? Do you want to learn by doing to create great streets, places, parks, plazas, playgrounds and other public spaces in areas? Places that are built around social life, where the users feel at home, are involved in co-shaping and programming the place and that also help build the community? Then we have a fantastic training for you.
Improving cities, creating great streets and places for people are more and more on the agenda worldwide. But how can we organise them in practice? Learn the HOW TOs firsthand. Join the City at Eye Level & Placemaking Annual Training with international participants to explore the world — learning by doing — of human scale public space, placemaking and place management, bike-friendly cities, tactical urbanism and on how to implement long term strategies for cities.
STIPO has hosted City at Eye Level & Placemaking masterclasses, workshops and place games in Vancouver, Barcelona, Stockholm, Thessaloniki, Rome, Bratislava, Darmstadt, Kuala Lumpur, Lebanon, The Hague, Utrecht, Groningen, Dordrecht and Delft. Next to these on site activities, we also organise open registration masterclasses in our home base, previously Rotterdam and now Amsterdam, The City at Eye Level & Placemaking Trainings, happening annually for 6 editions and counting.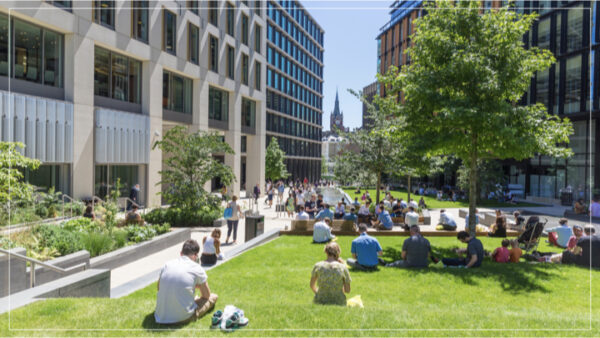 Elements in the training
The City at Eye Level: creating human-scale streets with interaction between buildings and streets.
Learn the mechanisms to create great 'plinths' — active ground floors — and a thriving public realm.
Placemaking: turn public space into great places where people feel at home.
Placemaking as part of a systemic and long-term approach: The journey from placemaking to place-led development, place management and the business case of placemaking for system change.
How to include the community in the co-creation of public space, in an inclusive and sustainable way.
Learning by doing: hands-on tools to apply the new knowledge directly by means of the Eye Level Game and the Place Game. Apply the tools to inspiring cases in Amsterdam.
Day 1: GREAT STREETS – The City at Eye Level & The Eye Level Game in public space
Day 2: GREAT PLACES – Placemaking & The Place Game in public space
Day 3: YOUR GREAT PRACTICE – Bringing learnings into your practise and working on your challenges together
Stay tuned for the complete programme.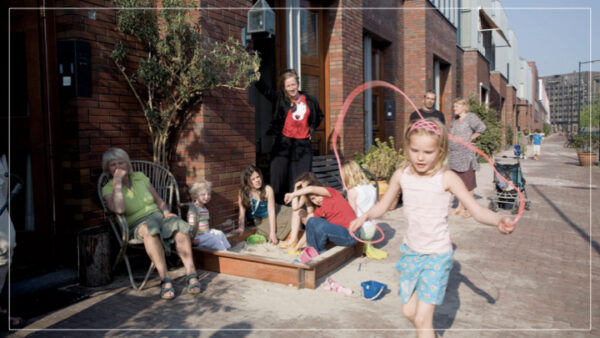 Language
This is the English version, taking place 10 -12 June 2024 in Amsterdam. We will also organise a Dutch language version, on Thursdays 14, 21 and 28 March 2024, in Amsterdam as well. Click here for the Dutch training.
Practical information:
This is an international edition! This means that this edition will be in English.
Deadline for registration: May 31st 2024
Lunch, coffee, snacks are provided all three days.
Group dinner is organised and provided on Day 1.
Closing group snacks and drinks are provided on Day 3.
Location: Amsterdam West. The specific location will be announced later.
The three-day programme is every day from 9:00 AM to 5:00 PM
Receive an official certificate of completion.
Ticket prices excl. VAT: Early Bird non-commercial (€800)*, Early Bird commercial (€1100), Regular non-commercial (€950)*, Regular commercial (€1250), Scholarships (250,-)
Require a scholarship? Send an email to olga.sowa@stipo.nl
Early Bird tickets until April 14th, then regular full-priced tickets become available.
The ticket sale is via Eventbrite. If you want to buy your ticket via STIPO, please contact Olga: olga.sowa@stipo.nl
* Eligibility requirements for an (Early Bird) Reduced Ticket:
You work at a smaller, more socially oriented organization
You work as an independent self-employed person
If you're not sure about the requirements please email olga.sowa@stipo.nl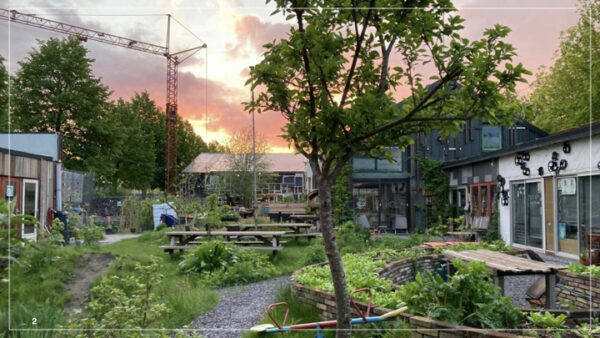 Book your spot
Order your ticket for the training via Eventbrite or use the link below:
https://www.eventbrite.nl/e/de-stad-op-ooghoogte-en-placemaking-training-2024-nl-3-donderdagen-tickets-619692746687